English language teachers are in demand all over the world, and most new teachers head overseas within 3 months of finishing their TEFL course. With so many options on the table, one of the hardest parts of the move can be deciding where to go. 
From schools by the beach in southern Thailand, to rural outposts by the rice fields of Yunnan, China, and back to the bustling city of Barcelona, there's a need for qualified English teachers almost everywhere.
Check out the map below for info on our most popular destinations: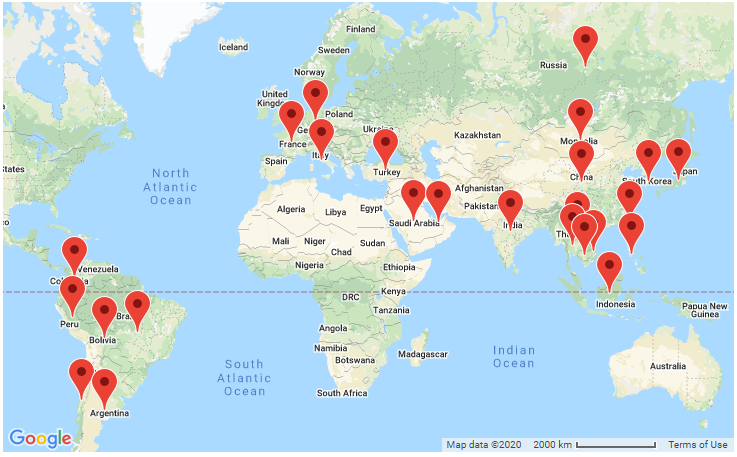 Some countries such as the UAE or Korea have higher requirements than others and may be more suitable after having a year or two of teaching experience under your belt. Others are relatively easy to land positions in – such as Thailand, Vietnam, and Cambodia – and can be great targets to start your teaching career in.
You'll have to consider what you're looking for and put some time into researching which destination is right for you. If you're not quite sure, you can always get in touch with our tutors and we'll be happy to share our personal experience and insight with you.