How to start teaching English online
---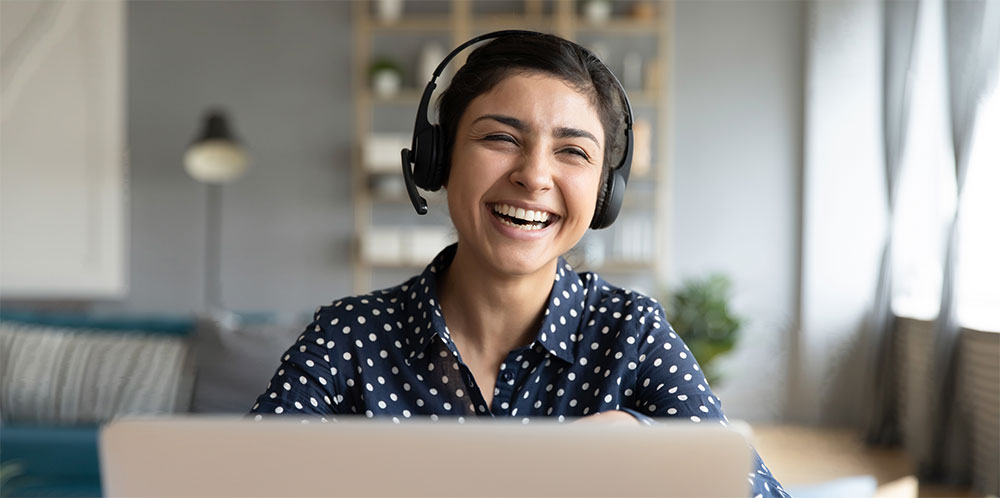 If you speak English, have an internet connection, and like teaching, then you could potentially start teaching English online. It's not something everybody is suited to,  but it might be what you've been searching for…
Almost any fluent English speaker can teach online if they put their minds to it and are able to build a connection with a student over their webcam. And why wouldn't you? In the virtual world, teaching English online is an amazing way to make some extra money or even a full-time income from the comfort of your own home.
What qualifications do I need to teach English online? 
To get started, you will generally need two things. First, most companies require you to have an accredited bachelor's degree from a university. Second, you will need a TEFL, TESL, or TESOL certificate. If you don't have one of these, don't lose heart, there are still ways you can teach English online. You just won't be able to work with some companies. 
3 Major Options for teaching online
When it comes to teaching English online, there are 3 major options. The first is to work with one of the "big" online English companies (VIPkids, Dada English). The second is to work for a smaller, more sales-based company (Palfish, Cambly). The third option is to go independent and find clients yourself. 
Option 1: The "big" online English companies
These companies offer the easiest and most stable hours. They also require the most qualifications, both a degree and TEFL certificate. You will be operating on the time zone of the company (i.e. Beijing), but they will find you the students, have pre-prepared curriculum and secure you a set number of hours. They offer competitive rates and usually some sort of bonus as an incentive for reliability and performance. Companies like this are:
Option 2: Smaller English Programs
The smaller English programs are slightly different. They usually don't require a degree and are satisfied with a TEFL, TESL, or TESOL certificate. Most of the time you can just join the service, or the application process is very minimal. The difference is that you will not be guaranteed hours or curriculum. Instead, it is your responsibility to promote yourself and develop a client base. The rates for these companies are competitive and typically offer bonuses for gaining new clients and sales. Not everyone succeeds on these services, but those who do are rewarded nicely. 
Option 3: Going Independent
The final option is to develop your own client base and go independent. This is the most labor-intensive option, at least at the beginning. The benefits are really great. Your earning potential is much higher, and you can set your own schedule and cancellation policy. The drawbacks to this option are that you need to put in a lot of leg work finding students, developing content, and setting up the proper systems to teach. You will need to create a website for yourself and regularly post on job boards to find clients. You can also use sites like Upwork to find potential clients. 
The Hardware
Once you have decided what option you want to pick, then you need to make sure you have the proper hardware to teach. For all of these, you will need basically the same equipment. 
The first thing you need is a device. Depending on who you are working for this will vary. Most companies will require you to have a computer, but some other companies will expect you to have a smartphone or tablet. It's more common to teach on the computer. 
Next, you will need a good pair of headphones or a nice headset. For the most part, you just need to make sure the students can hear you and that you can hear the students. So often times, standard headphones with a built-in microphone will be sufficient, but if you want to get fancy you can get a high-quality headset to improve your performance.
Finally, and most important, is having stable internet. The standard speed for teaching online is 10 mbs upload and 10 mbs download. You can teach on less than this, but it's ideal to have at least these numbers. This is really important because it can make or break your online teaching. If you have unstable internet that affects your lessons, then you can be penalized by companies and lose clients. Bad internet can turn the dream of teaching online into a nightmare. 
The Freedom of Teaching from Home
The real beauty of teaching from home is the freedom. All you need is a laptop and stable internet. You can set your schedule and travel around the world while teaching online. Or maybe you just want to make some extra cash on the side while you raise kids. Either way, teaching English online offers the flexibility that mane people are looking for today.