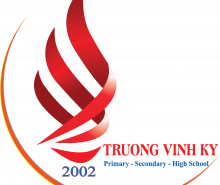 Dynamic English teacher needed – Long Khanh, Vietnam
TRUONG VINH KY PRIMARY, SECONDARY AND HIGH SCHOOL
– Dong Nai, Vietnam
inc. VISA SUPPORT, TA, & COMPLIMENTARY HOUSING
TRƯƠNG VĨNH KÝ is a private school located in Long Khanh City, Dong Nai Province, Vietnam (70 km North of Ho Chi Minh City). We are comprised of a primary, secondary, high and language school. At the moment, we seek native English teachers to join our dynamic team.
We believe that the perfect time to learn English as a foreign language is from a young age. Hence, we facilitate children's English language learning by giving them an opportunity to interact with a native speaker right from the start. Our classes feature a fun and collaborative environment, where students are exposed to authentic language, within an engaging environment. Vietnamese students tend to generally focus on grammar and vocabulary in a regular school environment, but we believe learning a language involves much more than that. Proper language acquisition involves listening and speaking skills also, and more importantly the need for a motivating educator to deliver an enjoyable experience whilst learning English. If you are a motivated teacher who loves working with children, then we invite you to apply for this position.
Benefits:
Starting salary is from $20 per hour (USD). Which includes a guaranteed Minimum 10 hours of work per week (FT and PT positions available).
Complimentary housing: You will have your own studio with basic necessities such as a private bathroom, air conditioning, comfortable bed, wardrobe and free Wi-Fi. There is a separate communal kitchen area. The house is within walking distance to the school, around 200 meters.
Additional paid work may be offered should you choose to participate in marketing campaigns. Main activities include playing games, and Q&A sessions.
Language school class size: maximum of 16 students.
Primary school class size: maximum of 30 students.
Classroom facilities: Interactive smart board and applications associated with the textbooks. This adds significant variety to classroom activities.
A teaching assistant is also provided for low-level classes.
Lesson length for primary school periods: 35 minutes.
Lesson length for secondary and high school periods: 45 minutes.
Lesson length for language school sessions: 1 hour 15 minutes.
You will have 2 consecutive days off each week.
Requirements:
Native English speaker from the U.K., Australia, U.S.A., Canada, South Africa, or equivalent.
Hold an English teaching certificate such as TESOL, CELTA or equivalent.
Hold a University degree of some discipline (related is a bonus).
Major related to Early Childhood Development, Education or Linguistics is also a bonus.
Past classroom and or group teaching experience is favorable.
You may be required to work on Saturday and Sunday, but will still be guaranteed 2 consecutive days off.
Other related activities besides teaching include: exam preparation, marking, providing students' feedback, and attending staff meetings as well as professional development sessions.
Start date: AS SOON AS POSSIBLE
Advantages of life here:
Cheap cost of living. An average meal costs $2 (USD).
Long Khanh recently expanded and formally became a city in Vietnam.
Ho Chi Minh City is only 1.5 hours away. A comfortable mini-bus leaves every 10 minutes, and tickets cost approximately $3.50 (USD) one way.
A fresh food street market is located walking distance to the accommodation.
A variety of cafes and an abundance of places to eat Vietnamese cuisine.
! Please note that we do not contribute towards, nor subsidize any of the following fees, however, we can assist somewhat with the application process – International Travel fees, Working visa fees, and General transport fees.
How to apply:
Submit your covering letter outlining why you fit the criteria
Include a formal CV/Resume with a recent photo
Ensure you include multiple contact methods and any social media
Attach digital copies of your degrees and certificates
Bonus if you can include a reference letter (optional)
Please apply to NGUYETNGUYEN@TVK.EDU.VN or submit an application below:
Job Features
| | |
| --- | --- |
| Job Category | Overseas |
| Wages: | $1300-$1600/month |
| Requirements | Native Level English Speakers, Bachelor Degree, TEFL/TESOL/CELTA Certificate |
2020-08-10T09:05:55+00:00